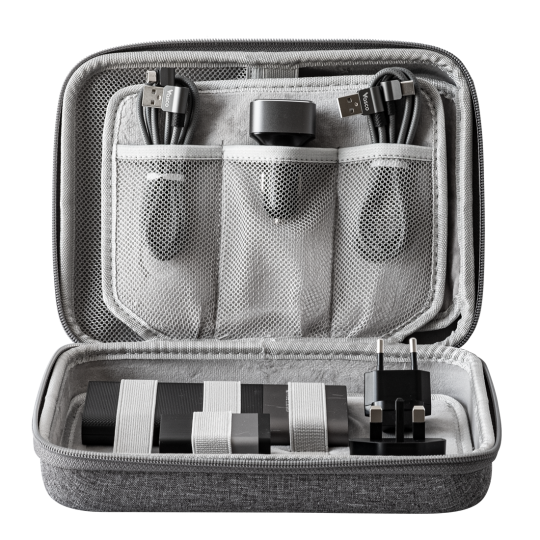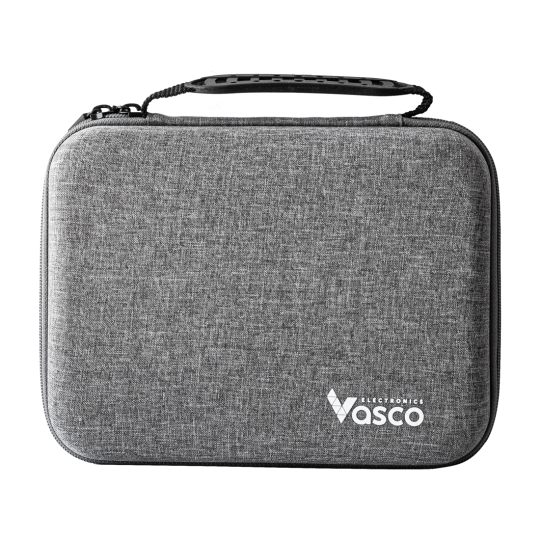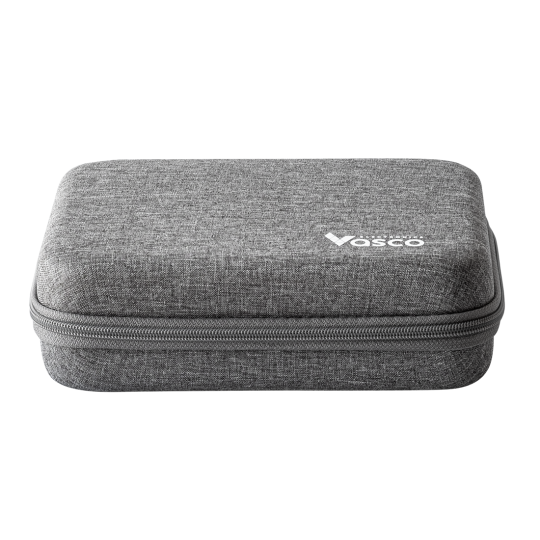 Power up your travels & charge devices on the go
Focus on experiences and don't worry about battery running out in your devices. Charge any two mobile devices at once, even when you're on the road.
PowerBox is the ultimate charging kit for travelers, as it contains:
Vasco power bank (10,000 mAh) with two USB ports
charging cable
three adaptors (EU, US, UK)
USB cable to charge your Vasco Translator
PowerBox shell (7" x 9 ½")
The PowerBox itself is a hard shell, perfect for protecting your powerbank, adaptors, and charging cables all in one place.
Also, our powerbank is protected against the voltage difference damage. 
Charge your devices safely & conveniently!