Save time and feel confident
Quickly translate words in a picture, wherever you are. The high-quality 8-megapixel Sony camera allows you to take a photo of any text and translate the words in a picture.
Whether it's signs at the train station or menus while you're abroad, simply take a picture and translate whatever is in front of you.
This is also a great tool when you're in a hurry. Understand a timetable, signboard, or items on the menu. With blink of an eye, photo translate everything on the go!
Quick image translation
96% accuracy based on 10 translation engines
Understand foreign alphabets through picture translation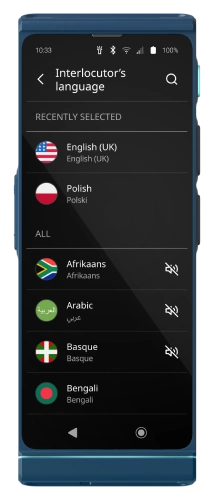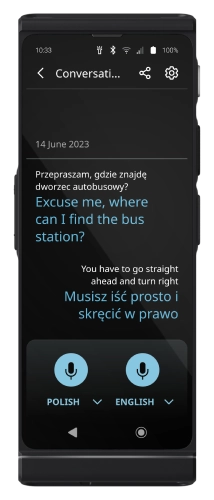 Language confidence at international job
Are you worried about the language barrier in a multilingual environment?
The picture-text translator helps you understand documents in 108 languages. Just take a picture and translate any text and see an instant, easy-to-read translation.
Translate text in images for documents
Feel secure signing contracts
Image-text translator builds confidence when consulting foreign clients
Comfort and security while traveling
Signs with unfamiliar alphabets and characters can be confusing, but our picture-text translator has you covered!
Translate from a camera and feel comfortable anywhere in the world!
Understand menus & order delicious local food
Visit local exhibitions & museums, and photo translate descriptions
Feel safe in public areas as you can translate with camera all inscriptions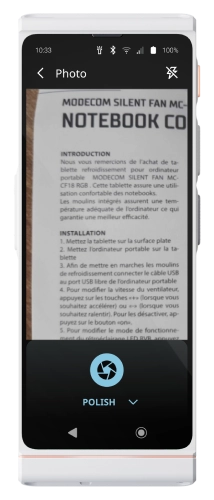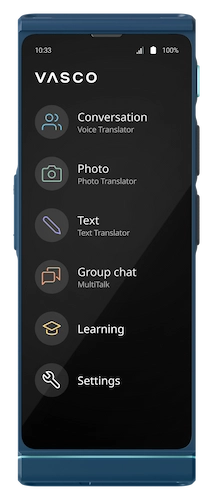 Take a picture and translate in 108 languages
Internet isn't available everywhere when you're traveling, and roaming fees can add up. Especially if you want to translate from picture files that require strong connections. But with Vasco, you'll always be connected!
A built-in SIM card ensures free connectivity for translations in nearly 200 countries, with no hidden costs. You'll have lifetime access to the picture-text translator with no limits, forever!
Lifetime connectivity in nearly 200 countries
Have 108 languages in your pocket to translate text in images
Get fast & accurate picture translation
More than a Photo Translator
With the photo translate feature, you'll instantly feel more confident abroad. Traffic signs, train station information, business and government documents, we've got you covered.
The ability to translate from a picture helps your travel experience feel more natural, enjoyable, and care-free. Especially in countries with alphabet characters that are unfamiliar.
Translate speech in 76 languages
Translate text in 90 languages
Learn new vocabulary in 28 languages
Translate multilingual conversations for up to 100 members