Traveling is such a beautiful activity. From discovering interesting places to getting to know yourself way better, it will definitely have a huge impact on your life. So stop doubting and plan your trip to Greece, your very own Turkey adventure or a magical trip to Croatia. However, if you still have any reservations, we will dive deeper into why you should definitely travel more, adding some interesting travel destinations to the mix.
Before you start planning your trip to Greece, however, it is worth saying that traveling is actually way easier than people think. One of the frequent worries that they express is the inability to communicate with the locals, because of language barriers. Being in a distant, foreign country may be a tough experience, but speaking a local language definitely makes it better.
A trip to Greece or a Turkey adventure may be easier than you think!
We want to make absolutely sure that we will be understood in case of emergencies, or in a restaurant, while ordering our food. But does it mean we should learn more languages? Not at all! You can, for instance, take advantage of a number of translation solutions that are currently on the market. And, even though most people would automatically think about popular apps that you can download on your mobile phone, it is actually better to have a stand-alone translation device in your pocket.
Such devices are usually more expensive than the regular mobile translation app, but, with them, you save more money in the long run. Electronic translation devices often provide free Internet access for translations, either with a limit, or without it (the Vasco Translators). When carrying them in your pocket, you can forget about additional costs of traveling, as you have everything you need right away. You can also forget the stress of searching for a Wi-Fi hotspot to make your translator work, which may be frustrating.
What is more, the translations provided by those devices are usually more accurate and of higher quality. Sure, it may be easy to understand a French speaker on a trip to Spain, but think about translating, for instance, from Japanese to Chinese. Pocket translation devices tend to have several systems, each dedicated to translating specific languages pairs. The mobile applications, on the other hand, have only one such system. In addition to all that, they translate into English first, and then into the target language, which lowers the quality of the services significantly.
Let's now take a closer look at Vasco Translators. This electronic devices come with a built-in SIM card that provides free lifetime Internet access for translation in almost 200 countries. What is more, Vasco Translators offer voice translations of 76 languages, letting you understand and be understood by over 90% of the world's population. In addition to all that, this cutting-edge technology lets understand a menu or a schedule written in some foreign language. For that, you can use a photo-translation feature — take a photo a have your Italian restaurant menu translated within seconds!
So, you're already planning your trip to Greece, France, Croatia or one of other popular destinations, and you absolutely want to have the best time. Now, let's dive deeper into 5 reasons traveling is good for you, regardless of the fact if you're traveling solo, with your friends or family.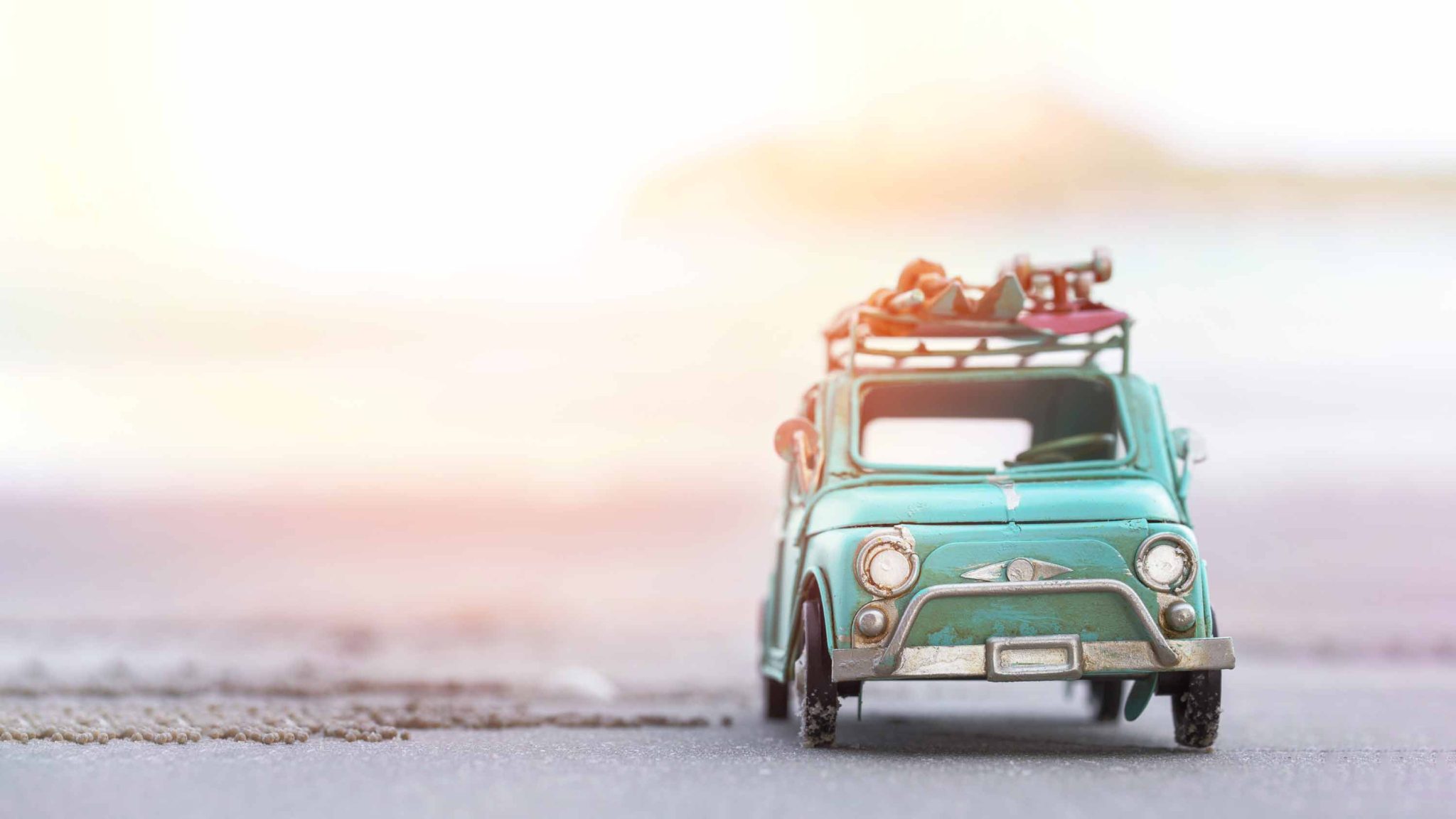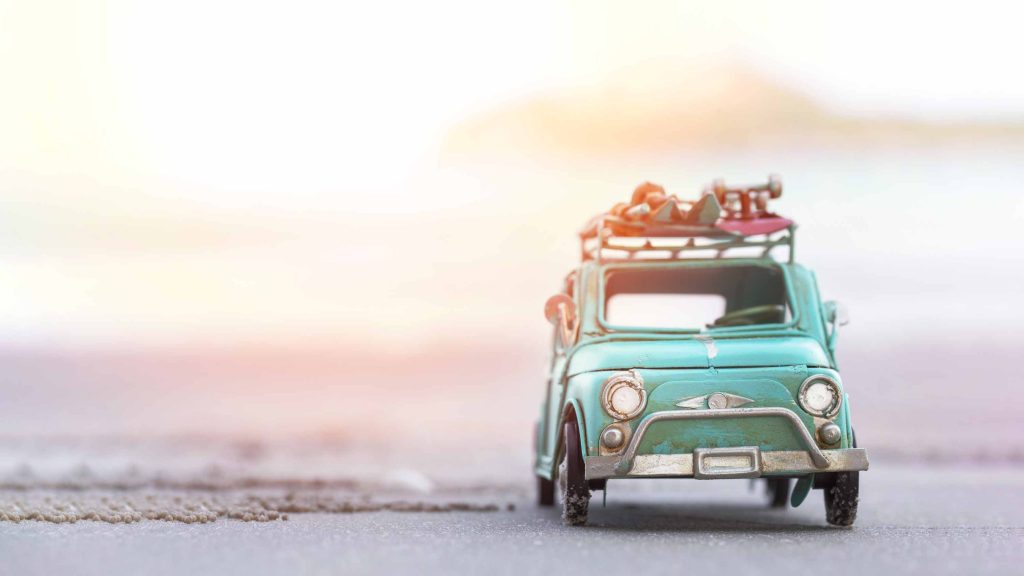 Greek islands, ancient sites and famous sights? See it all and broaden your horizons
Not only is traveling an exciting experience, but it can also teach you a lot about the world. It gives you important lessons about other cultures and people, teaching you about the history of various places. Did you, for instance, know that the oldest city in Europe is located in Bulgaria? It's called Nessebar and dates back to over 3 000 years ago, with its old town being fully under the UNESCO's protection. This special area still boasts various Byzantine-era fortifications and baths, in addition to having the ruins of the 5th-century Church of St. Sofia still standing. Did you also know that Istanbul, a Turkey capital, was formerly known as Constantinople and is currently one of the biggest cities in the world, spanning two continents?
What's also important is that traveling makes you look at your homeland differently. Visiting Turkey, a trip to Greece or having the best time in countries located by the Mediterranean Sea will give you a completely fresh view of what your country actually is. So, if ever feel stuck or with a need to reinvent yourself, pack a backpack and have a few days off, savoring street food in some coastal city abroad or taking advantage of travel packages offered by tour companies.
Exciting places, amazing views and more. Escape the boredom of your daily life
Do you suffer from the lack of inspiration, or simply feel bored? Traveling is a very effective cure for that. Plan a trip to Egypt or your very own Turkey adventure. Book international flights and experience a once-in-a-lifetime journey in destinations of your choice.
Visit the amazing Pyramids in Egypt, or travel in time to the ancient Acropolis in Greece to feel the thrill of it all. Traveling will automatically pump loads of excitement and inspiration into your life.
Not only exciting places, but also exciting people. Make new connections when traveling
Visiting other countries is an excellent idea, when we take this aspect of traveling into consideration. Visit Croatia, plan a trip to Greece, or take advantage of vacation packages to significantly enhance your list of contacts. And in order to understand and be understood by anyone, you can take advantage of a speech translator, which usually translates a huge number of languages.
Imagine being able to speak with anyone, anywhere, regardless of the place you go to. Visiting one of the countries by the Adriatic Sea or going on a trip in a rental car through some remote areas may mean meeting lots of young people or older folks, making meaningful relationships.
Traveling is a way to find out more about yourself
Traveling is definitely one-of-a-kind experience. If you're planning a trip to Greece or some other country, because of one of the above reasons, we can tell you that you get a bonus here.
As we mentioned above, it is also a learning experience. However, in addition to learning about other cultures and their history, you can also learn more about… yourself. Traveling may be tough. But at the same time, it gives you opportunities to act in situations you've never been in before. You can see how you react or solve certain problems. Meeting new people or being in other cultures creates a variety of problems that we have never had a change to encounter before.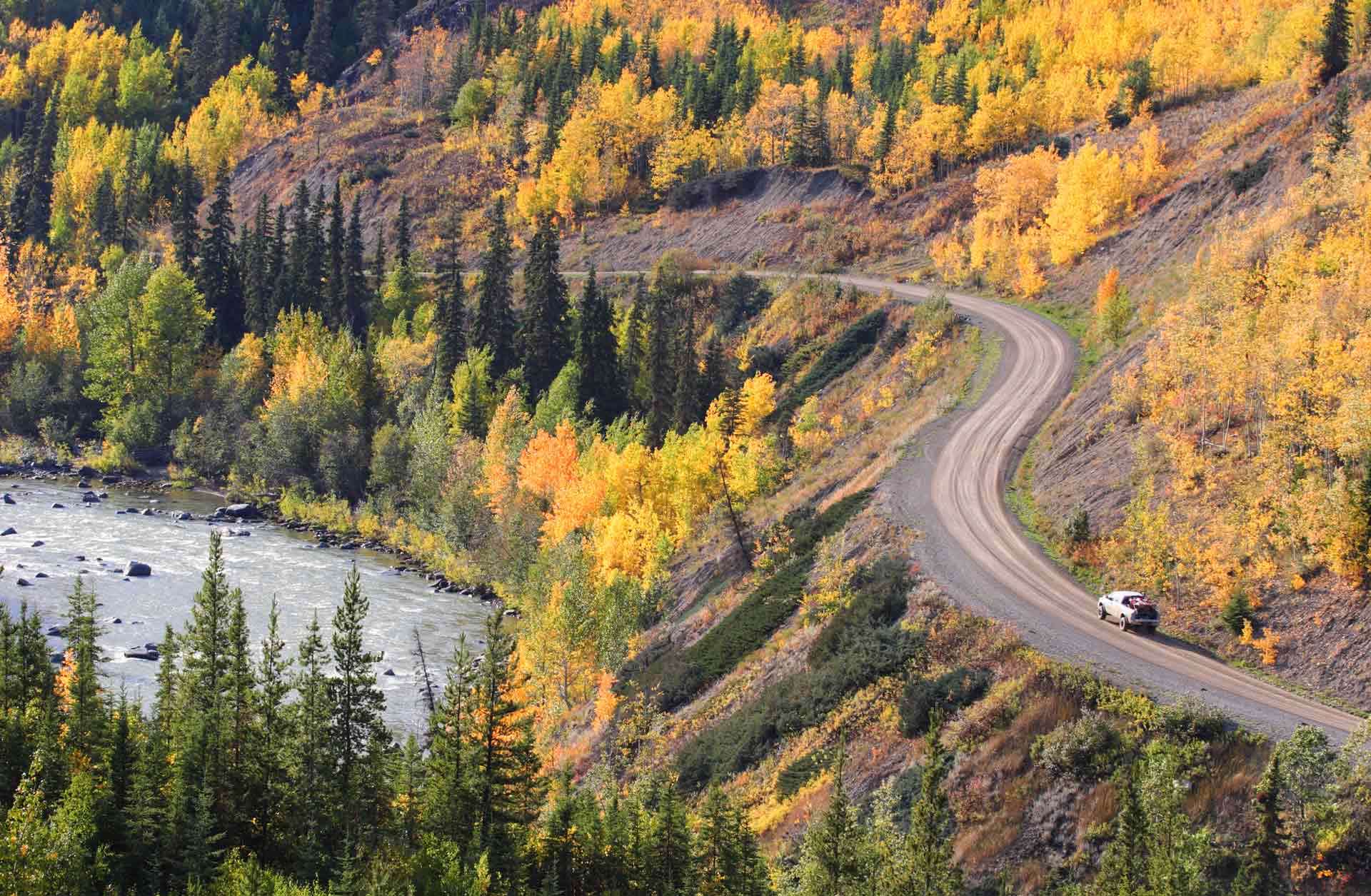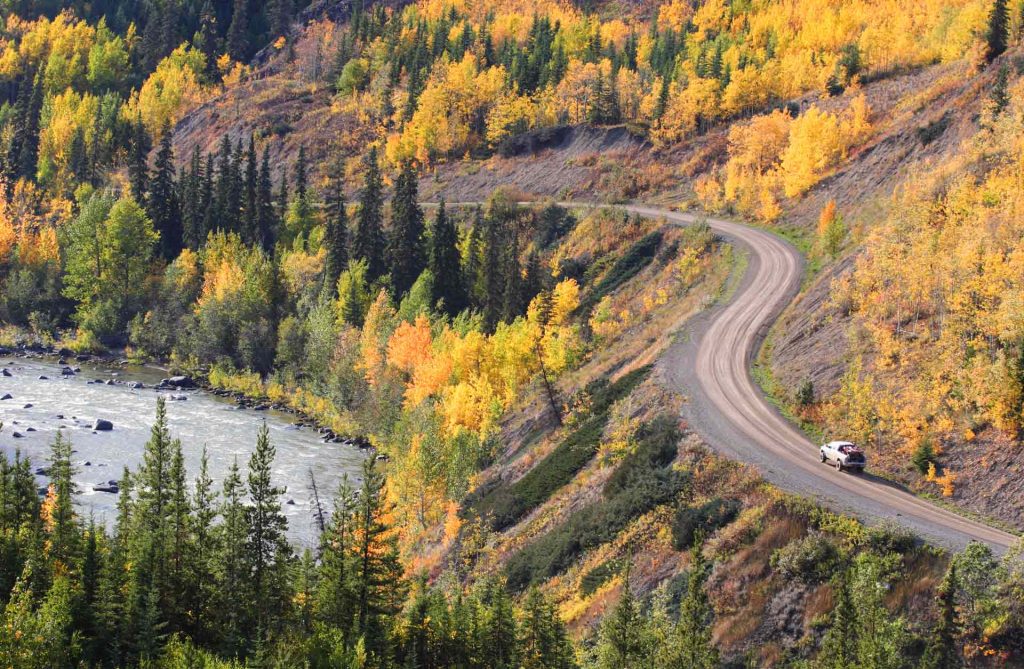 You've got plenty of opportunities to do things you've never done before. Driving rental cars? Taking day trips into the heart of a dessert? Visiting popular travel destinations during a peak season? Visiting as many cities during the day as you can? It all may create situations in which you have to be creative or act fast.
Traveling gives you chances to discover your hidden talents or even realize what you really want to do in life. It gives you a perspective you need. What is more, it definitely gets you out of your comfort zone. And that's good for you, because you can grow as a person.
Greek Islands, some exotic coastal city or vacation by the Mediterranean Sea? Do that (and more) to get your head off work
Do you feel overwhelmed by your work? Then traveling will help you get better! This is the best way to rest and forget about your responsibilities for some time. Leaving your home behind and traveling to remote places gives you a sense of distance… both literally and figuratively.
What is more, your mind focuses on travel-related problems, so there is a bigger chance that your work will not bother you anymore. Not to mention all the beautiful views and unforgettable experiences. Get your mind off work for a while and return with a new energy!
But the best holiday is a stress-free holiday. So, in order to really forget about your work, it may be useful to stop stressing about many of the travel-related problems as well. In order to do that, take a Vasco Translator device with you. Not only will you be able to understand anyone, anywhere, but you will also feel safe, knowing that language barriers are not a problem.
Bonus: the best travel destinations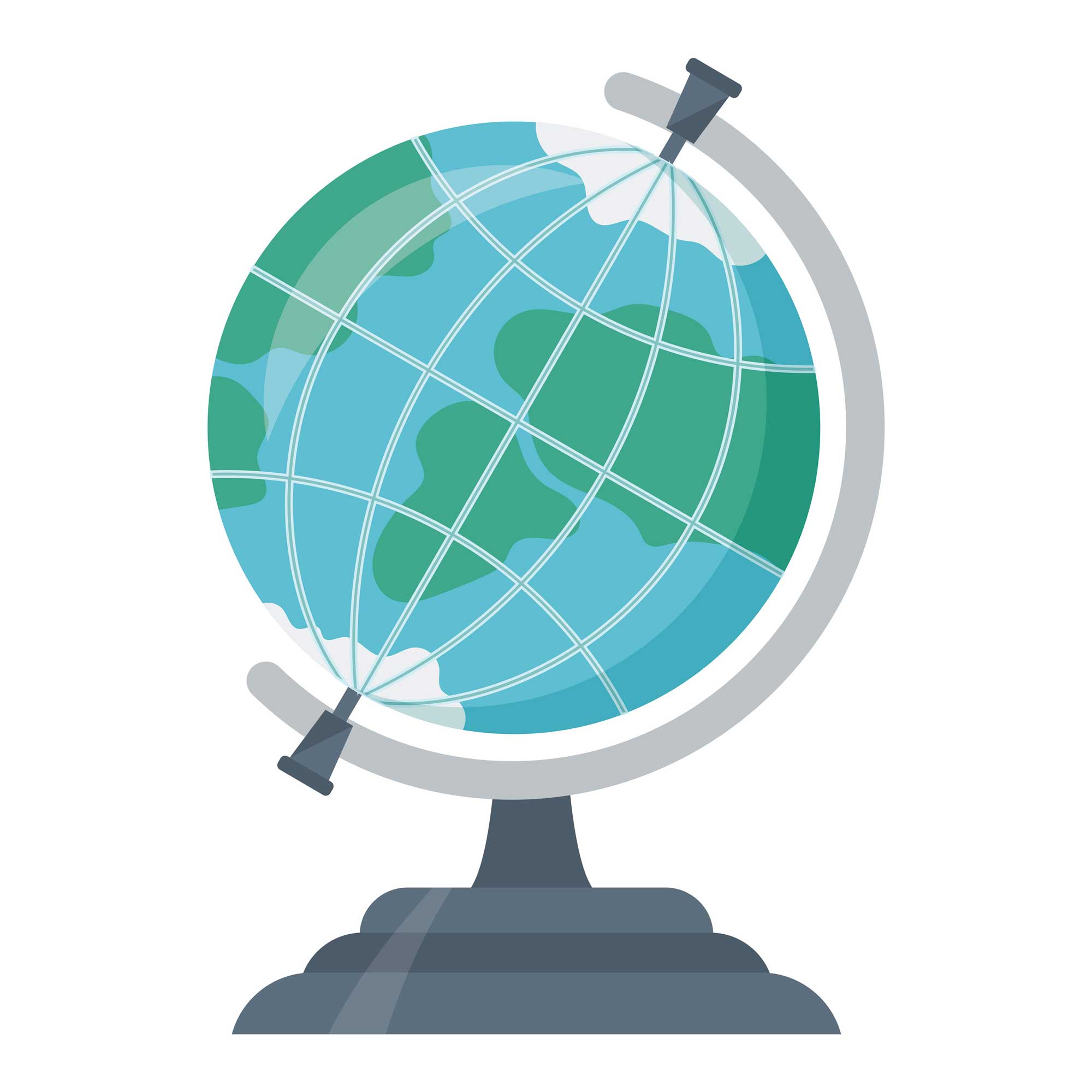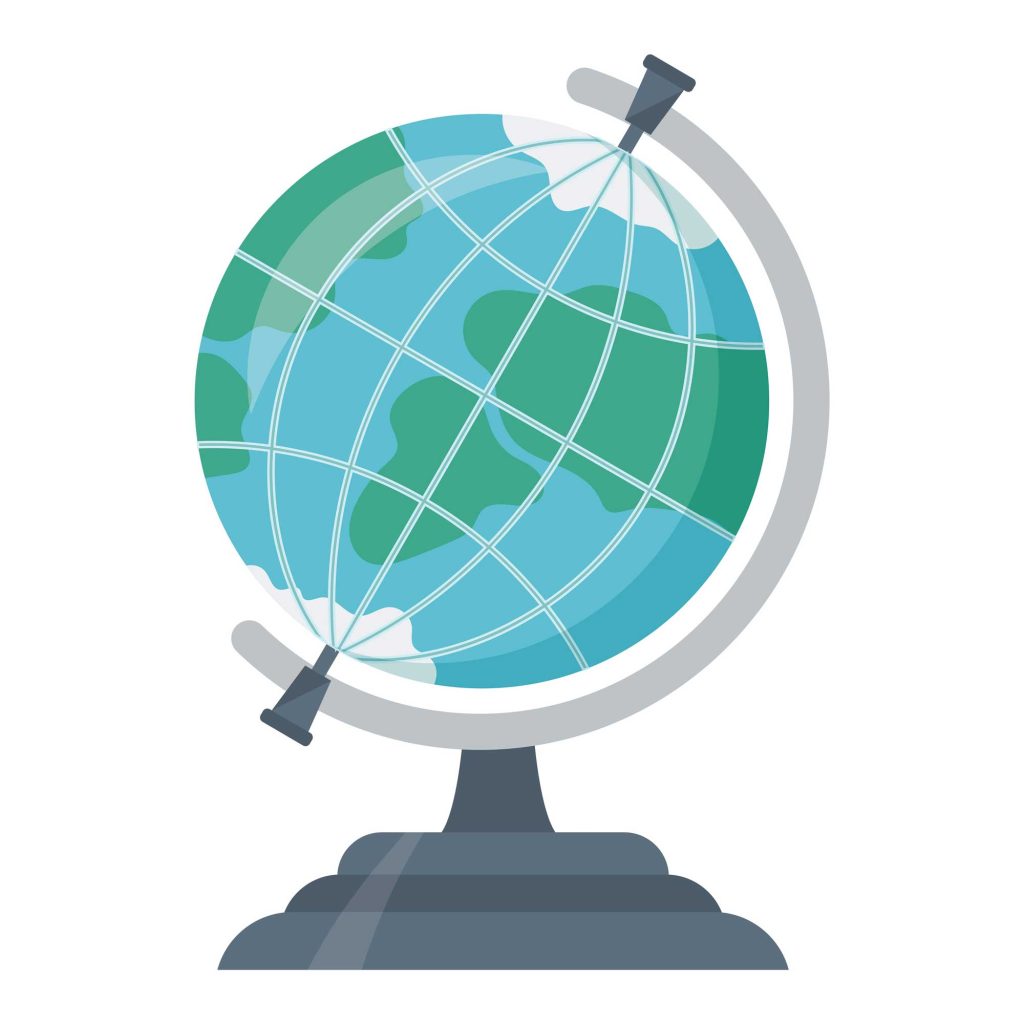 That's it. But this article would not be complete without this special bonus. So, you now know why traveling is good for you, and we hope you feel convinced. Let's now take a look at some of the best travel destinations, so that you know where to start. What is more, Vasco Translators provide free lifetime Internet in all the places we're going to mention here, so you can stop stressing about additional costs of using your own data abroad.
Take a trip to Greece and travel in time
We're not joking. Is traveling in time really impossible? Well, Greece would certainly prove that wrong. Visit Acropolis and Agora to see that for yourself. See the rock formation Meteora with its Eastern Orthodox monasteries, in addition to admiring the mysterious Shipwreck Beach. Rest and relax, being surrounded by a variety of antique buildings and beautiful weather.
Try visiting Turkey!
If you're thinking of visiting Turkey, you should definitely travel to Istanbul (formerly known as Constantinople) — one of the biggest cities in the world, which is so big, it actually spans over two continents. You can also admire the beautiful rock formations known as "fairy chimneys," located in Cappadocia. While being there, you can also marvel at the beautiful and full-of-colors balloon rides.
Croatia — lots of historical cities, Plitvice Lakes, National Park and more
When going to Croatia, you get to visit a lot of historical cities, with Dubrovnik, Split, and Rovinj included. You can also admire the picturesque Plitvice Lakes National Park, in addition to marveling at the beautiful views when walking through the island of Brač.
Trip to Egypt — see pyramids, coral reef and more
What more to say about Egypt? It is one of the most popular travel destinations in the world. A visit to this country may be one of the most unforgettable experiences of your life. From Pyramids to the beautiful coral reef, you can travel in time and rest comfortably during the camel rides. Or, instead of camel rides, book one of the rental cars and tour the desert, feeling like Indiana Jones.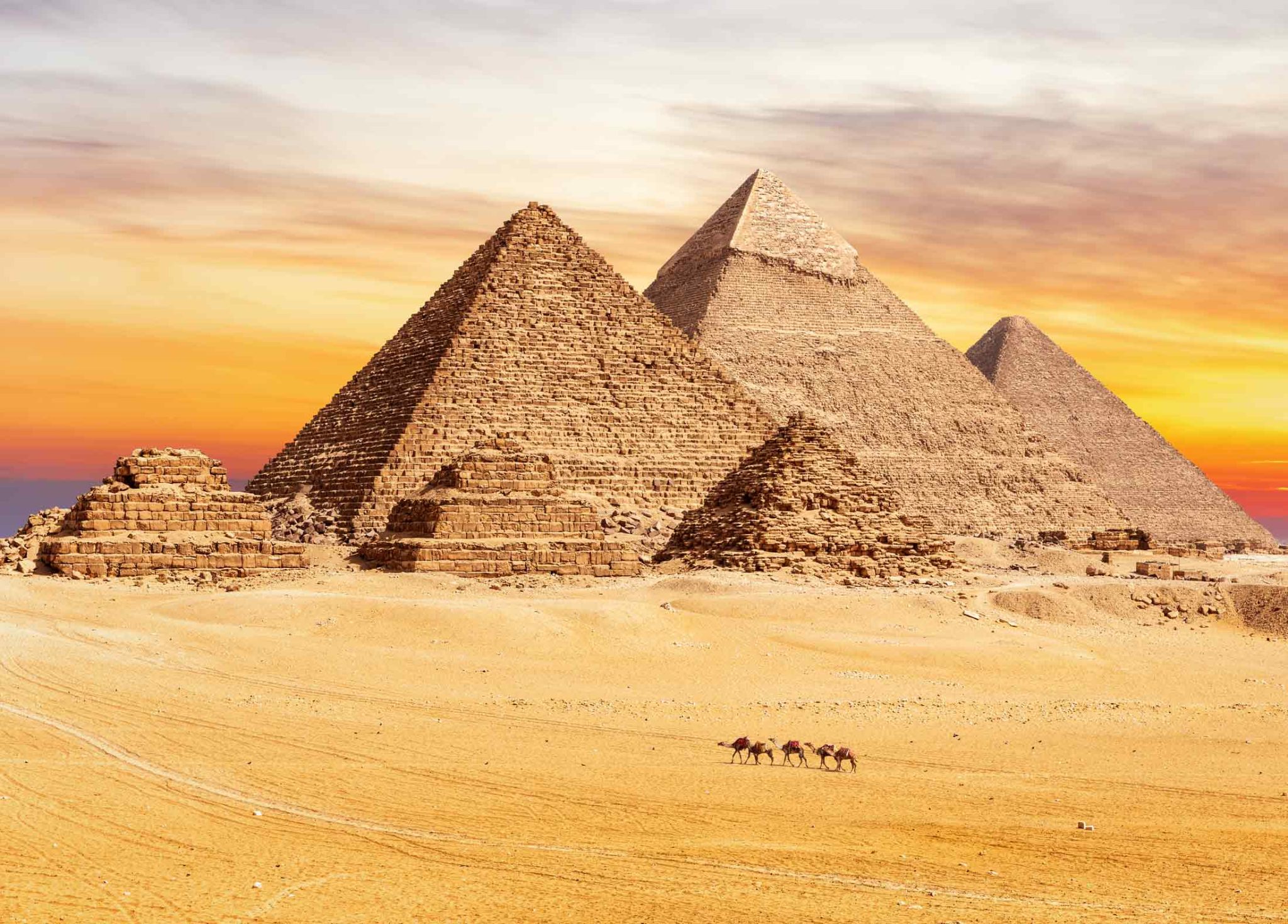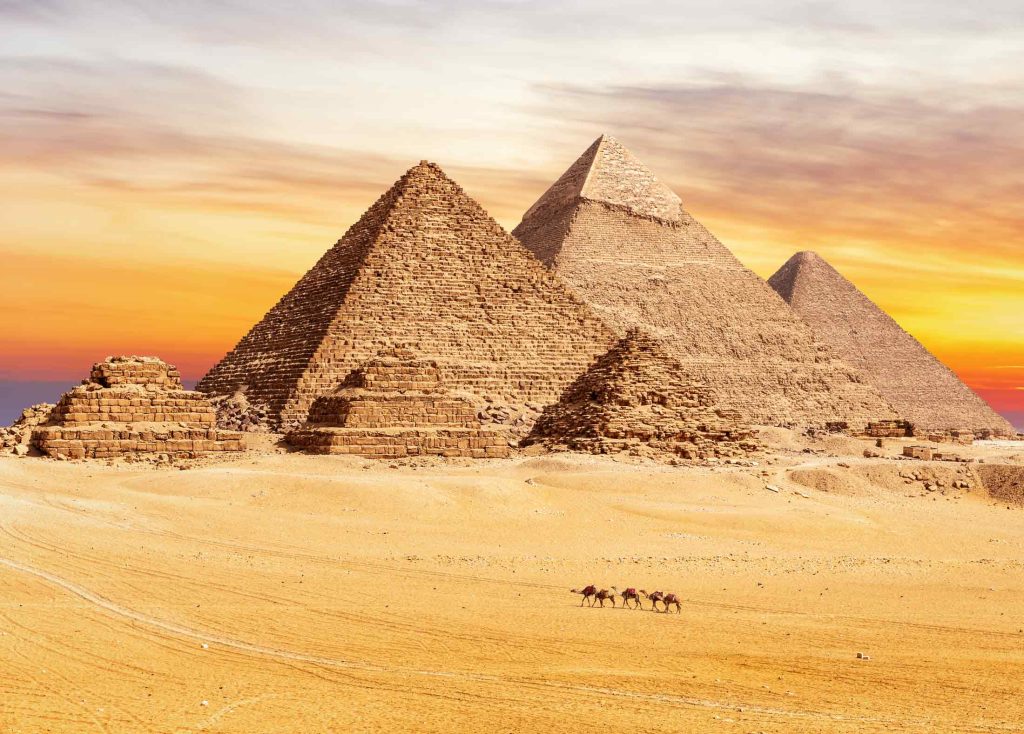 Plan your trip to Italy
Well, what more to say about Italy? It is one of the most popular and characteristic travel destinations in the world. Visitors can, for instance, experience a romantic gondola ride in Venice or appreciate the artistic vibe of Florence. Italy is also the cradle of the Renaissance movement. And last but not least, visitors often try to hold the Leaning Tower of Pisa. Ready to hold it yourself?
Paris, French Riviera and more. Travel to France
… but there's definitely more to see in this country! Travelers can, for instance, admire the picturesque French Riviera as well as rest in the beautiful region of French Alps. Ready to conquer its highest peak, Mount Blanc?
Plan your trip to Spain
Travel to Spain and experience the warm and vibrant culture of this country. In addition to all the popular cities, you can, for instance, visit the magical Park Güell and admire the Antoni Gaudí's artistic plenitude. If your main goal is, however, to rest and relax, then go to the wild (but picturesque!) beaches of Costa Brava.
Travel to Slovenia
This beautiful Balkan country boasts picturesque mountains and lots of glacial lakes. One of them is Lake Bohinj, one of the biggest permanent lakes in Slovenia. It covers 318 hectares and is located in the Valley of the same name in the Julian Alps. In addition to all that, visitors can also marvel at the majestic mountain fortress called Predjama Castle. So get a rental car and visit all of those beautiful locations.
One of the oldest European cities and more — plan your trip to Bulgaria
When visiting Bulgaria, you can go to Nessebar, which, as mentioned before, is one of the oldest cities in Europe. In addition to that, you can experience a relaxing time on the tranquil Sunny Beach or Golden Sands, which is a major seaside resort town on the northern Bulgarian Black Sea Coast. Golden Sands are also adjacent to the national park of the same name, so you get an additional bonus there. So, get into a rental car and embark on an amazing journey through all of those places.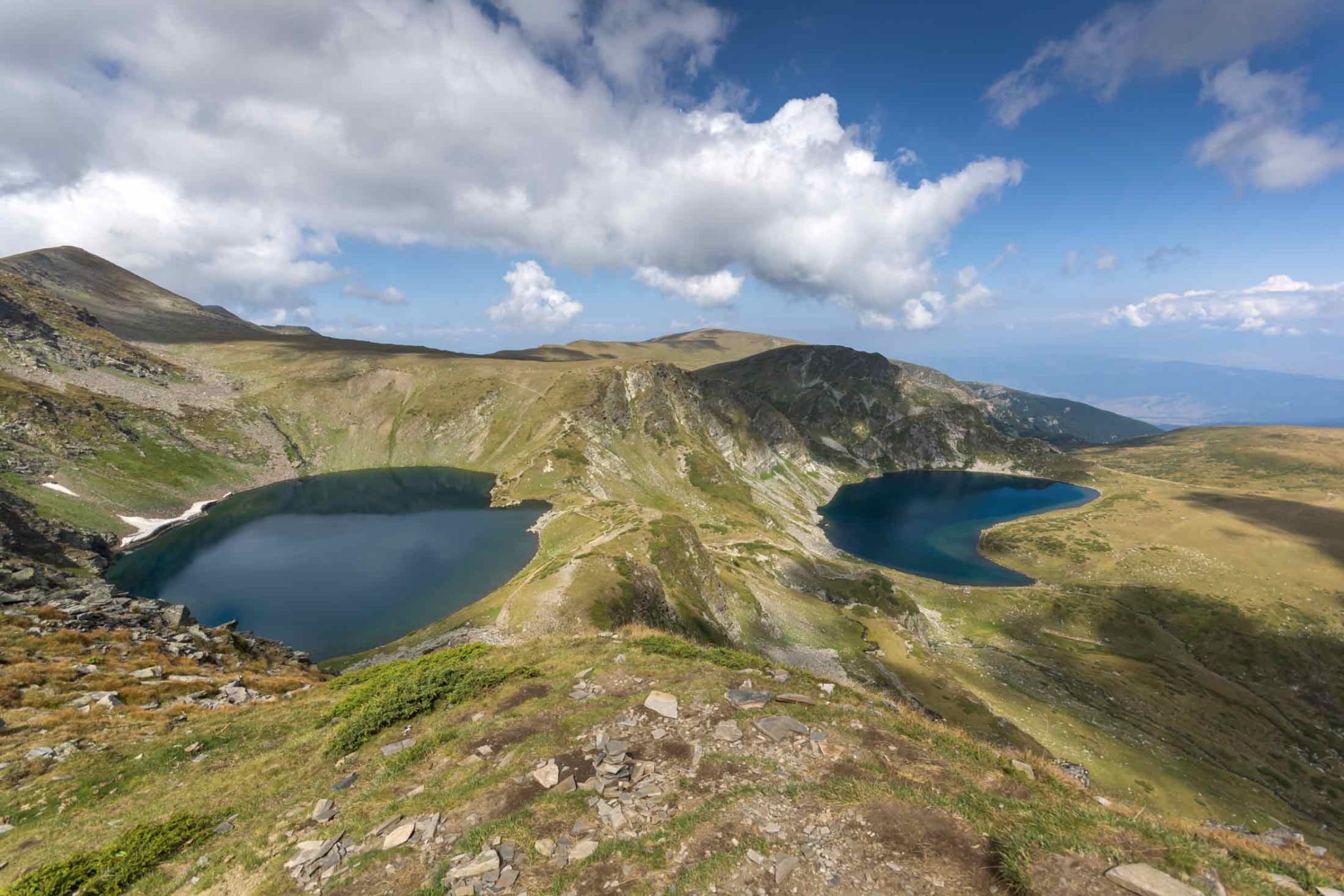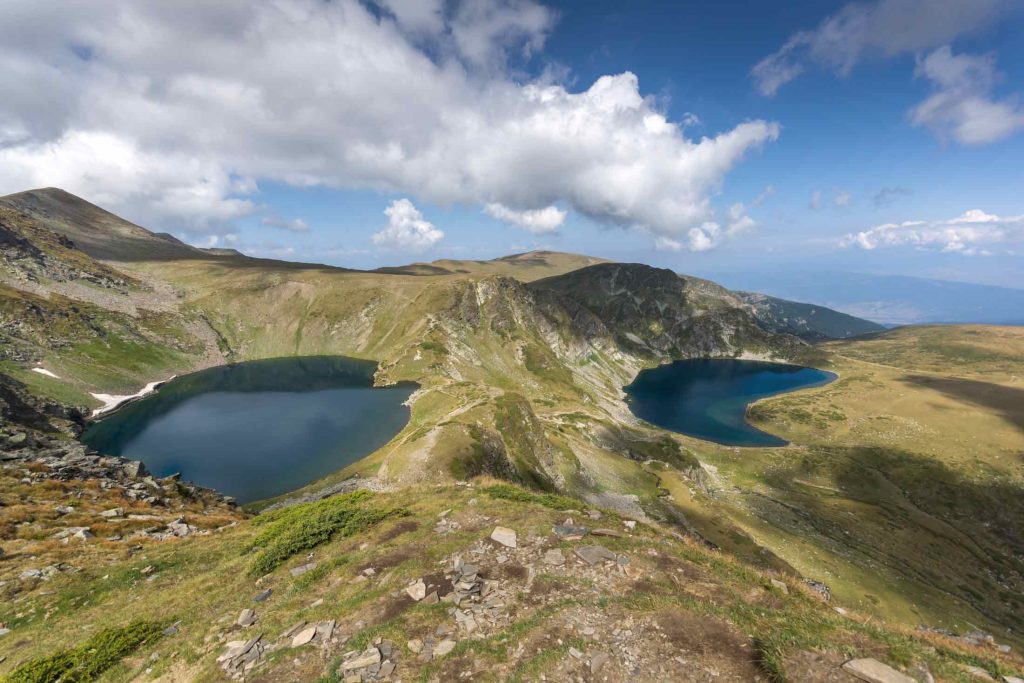 Plan a trip to Cyprus — an island with an ancient vibe
In addition to boasting picturesque beaches and mountains, this destination also offers its visitors a valuable history lesson. Cyprus has a number of archaeological sites and historic villages. We guarantee that they are all worth visiting. In addition to that, travelers can also admire the magnificent Cape Greco or visit Larnaca Salt Lake.
Plan your trip to Dubai
One of the most attractive tourist destinations in the world right now. Visitors are mostly lured by beautiful weather, attractions such as Palm Jumeirah, which is the biggest artificial island in the world, and Burj Khalifa — currently the tallest building in the world, peaking at 830 meters. Unbelievable. So get a rental car and go there for a few days to embark on a beautiful and futuristic journey.
In a nutshell:
There are many reasons to travel more in 2022. From discovering interesting places, to getting to know yourself better, to making new connections, traveling can have a huge impact on your life. To make the most of your trip, consider using a translation device like Vasco Translators. With free lifetime Internet access in almost 200 countries, and the ability to translate 76 languages, you'll be able to communicate with anyone, anywhere. Some of the best places to travel in 2022 include Greece, Turkey, Croatia, Egypt, Italy, France, Spain, Slovenia, Bulgaria, and Cyprus. Each destination offers its own unique history, culture, and sights to explore.
FAQ:
What are some of the best travel destinations?
Greece, Turkey, Croatia, Egypt, Italy, France, Spain, Slovenia, Bulgaria, Cyprus, Dubai.
What are some of the reasons why traveling is good for you?
It teaches you about other cultures, it makes you look at your homeland differently, it gives you a chance to make new connections, it helps you find out more about yourself, and it helps you get away from work and the stresses of daily life.
What is the best way to make sure you can communicate with locals when traveling?
Download a mobile translation app or invest in a standalone translation device
Similar Posts: