Not so long ago we published an article about our presence at GITEX — an international fair focusing on bringing together the creators of new technologies and business professionals. Now that the event is over and the organizers are looking at the 2022 iteration of the fairs, it's time to share our experiences after the event, see how the participants reacted to our cutting-edge translation devices and examine some new opportunities.
GITEX — highlights
First, however, let's go over some highlights from GITEX in general. The 2021 edition of the fairs attracted a host of international tech companies, including big players such as Red Hat, together with a variety of Polish companies, along with Silicon Valley startups. In addition to that, Dubai World Trade Center saw presentations from leaders of the tech industry and the heads of various government agencies, who focused their talks on challenges and opportunities in their countries' quests for innovation.
One of the highlights of the 2021 fair was also the finals of the TiE Women Global Pitch competition, where startups led by women entrepreneurs pitched for equity-free cash prizes, mentorship, investor networking and exposure.
And what about Vasco Electronics? Where were we in all this?
Vasco Electronics at GITEX
Let's start by saying that there were many visitors to our booth who wanted to test our voice translator devices. We even witnessed some moments when they formed a long queue to see and try Vasco Translator M3, Vasco Mini 2 and others. Most of our guests were entrepreneurs, individual customers, distributors and media workers or investors looking for inspiration to start their own businesses. It is also worth mentioning that most of the visitors were of Emirate, Kuwaiti and Saudi Arabian nationality, being particularly interested in how our voice translators work as they tend to be a novelty in their home markets.
They asked about specific features, how we are able to provide free, unlimited and lifetime internet access in as many as 200 countries, and, of course, where to buy our products. In fact, they didn't have to look very far, because our translators are available in the b8ta shop located in Dubai Mall — the biggest shopping center in the world. It seems as if Vasco could focus on raising brand awareness in the Middle Eastern region.
During our stay in Dubai, we also met with Adrian Malinowski — Commissioner General of the Polish Section EXPO 2020 Dubai from the Polish Ministry of Economic Development. The Polish exhibition pavilion at EXPO 2020 Dubai was equipped with numerous instant translators. The idea was that their usage would help to "connect minds", which was the mission statement for that event. Facilitating communication and tearing down language barriers, our voice translator devices may have also helped to showcase the fact that Polish companies are great business partners.
Let's take a moment to look back on GITEX. Here are some photos: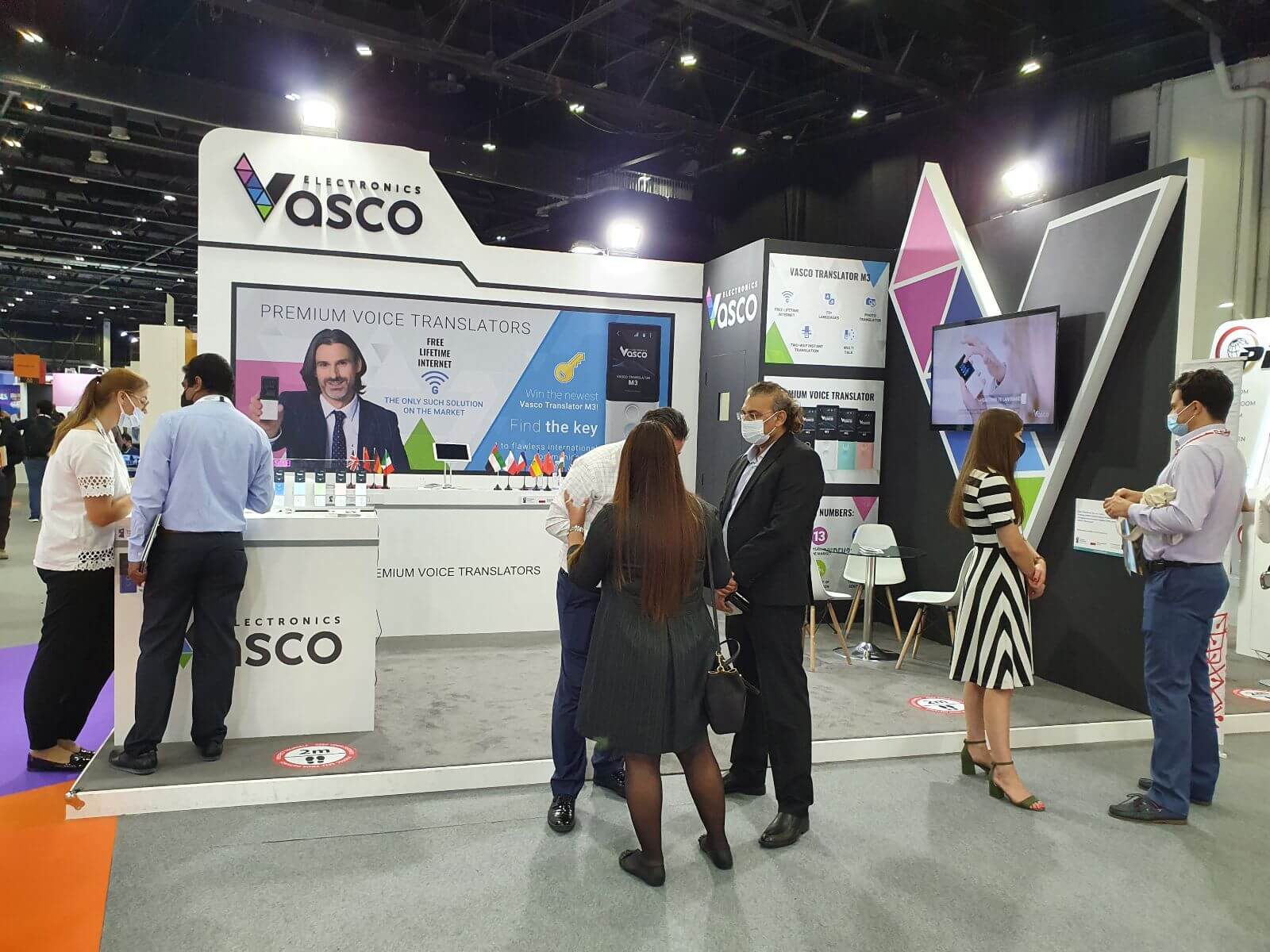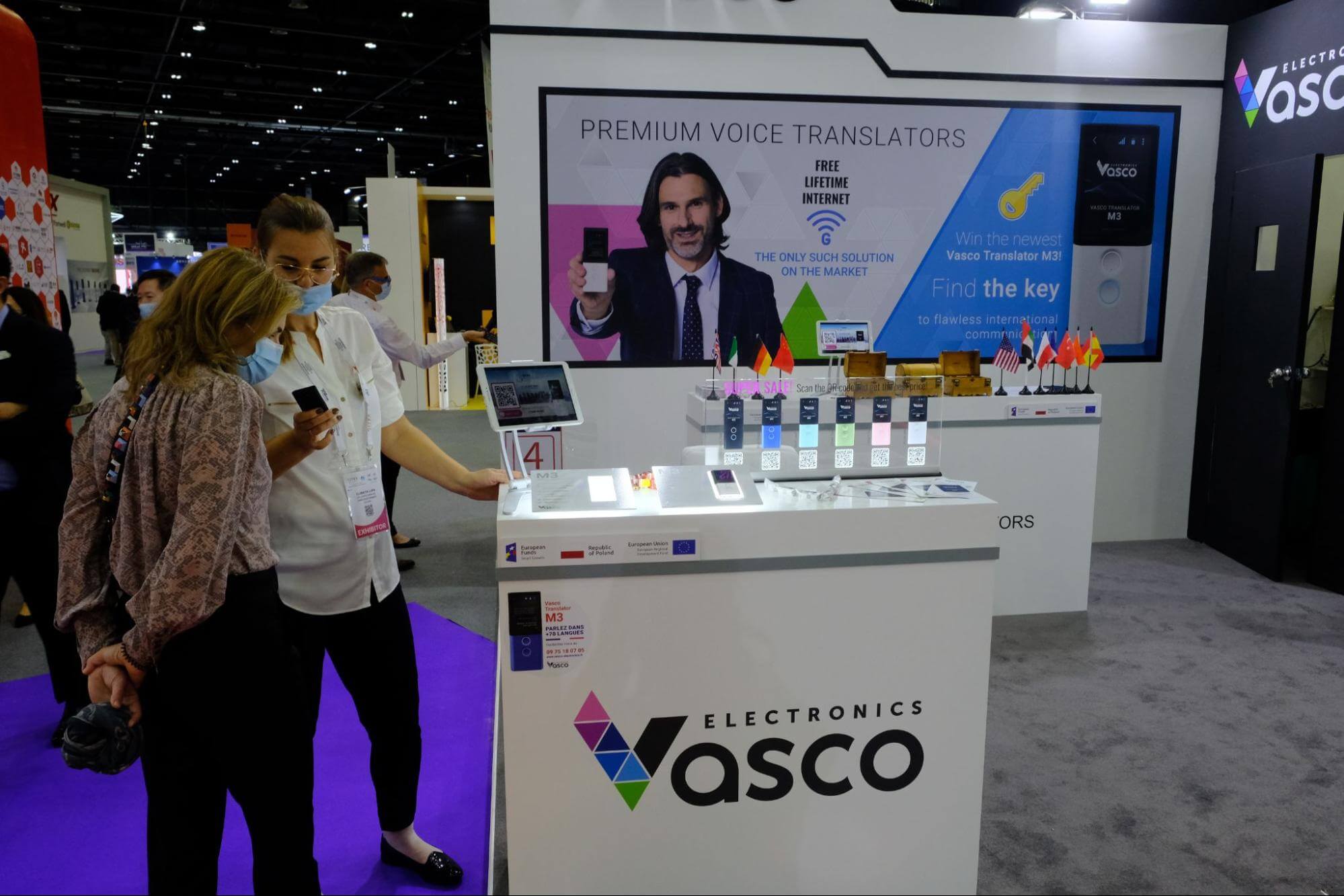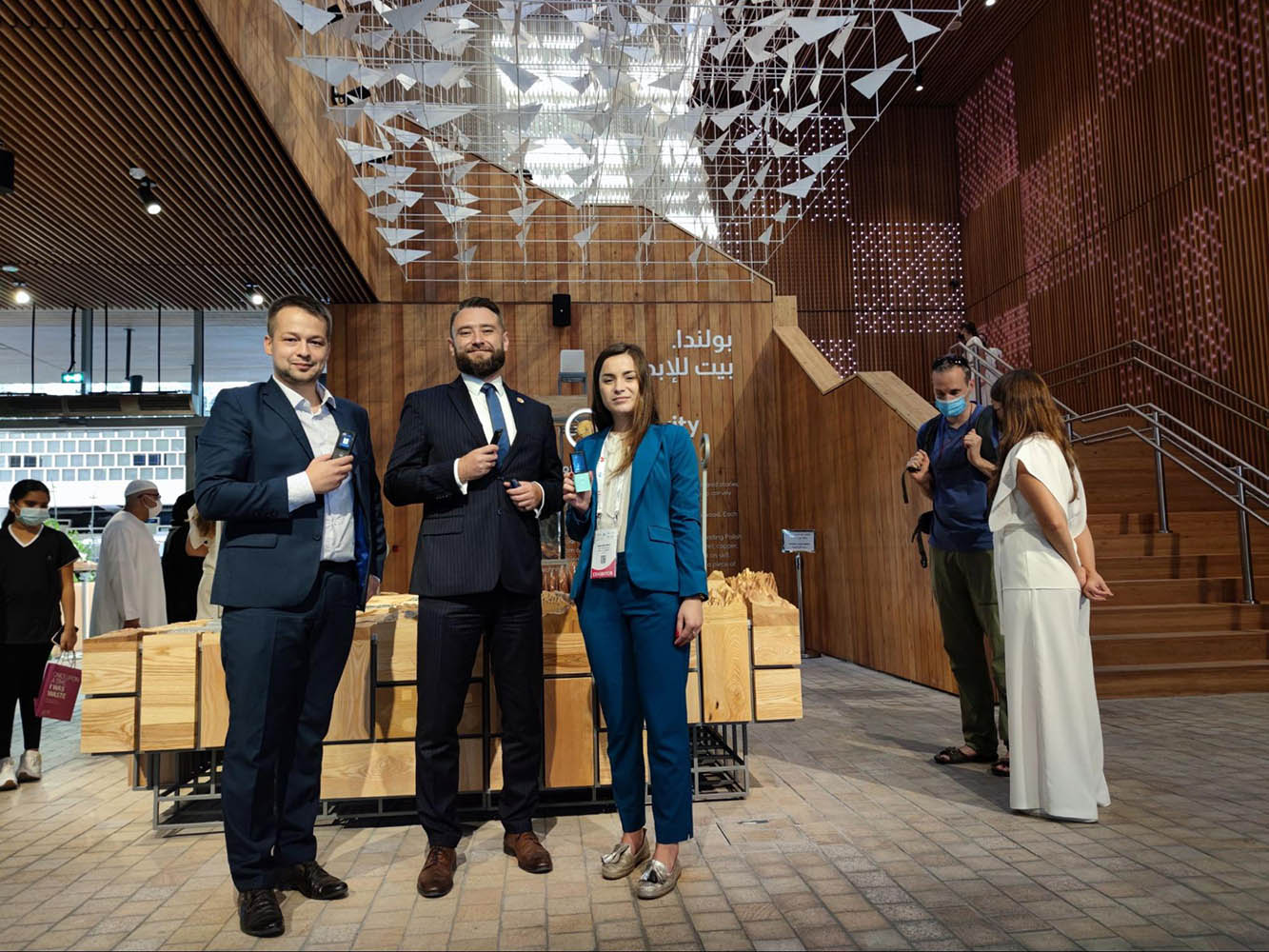 Vasco Electronics after GITEX
Being one of the biggest and most prominent tech-based events in the world, GITEX presented itself as a great opportunity to promote Vasco Electronics as a company along with our translation devices.
As we mentioned earlier, our voice translators are relatively new to the Middle Eastern market, but such a significant interest in our products during the fairs is a big incentive to raise brand awareness in the region. We are aware of the amount of work necessary to accomplish this goal, but our mission is to tear down as many language barriers as possible, so we are ready and determined to succeed.
In a nutshell:
GITEX is an international fair that focuses on bringing new technologies together and presenting them to business professionals. This year, Vasco Electronics had a booth at the event, showcasing their cutting-edge voice translator devices. The devices were met with a lot of interest from the visitors, who were mostly entrepreneurs, investors and media workers. The company is looking to raise awareness of their brand in the Middle Eastern region and sees the event as a great opportunity to do so.
FAQ:
What was the focus of GITEX?
The focus of GITEX was on bringing together the creators of new technologies and business professionals.
How did visitors react to Vasco Electronics' translation devices?
The visitors were interested in the voice translator devices and how they work.
What are the next steps for Vasco Electronics in the Middle East?
Vasco Electronics is planning to raise brand awareness in the Middle East.
Similar Posts: